Where to Find Compassionate & Reliable Dementia Nursing Care in Palm Coast, FL
|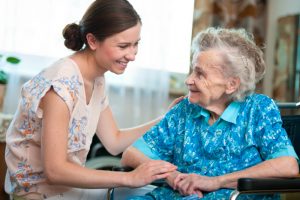 People who suffer from dementia often become fearful due to losing time and memories without warning. At first, this can be terrifying for the person, and they may have the sense of mind still to hide this from others. Family members might notice a withdrawal of sorts from participating in their usual activities. Learn where to find compassionate and reliable dementia nursing care in Palm Coast, FL.
Find Compassionate Caregivers Trained to Help Your Loved One
Not every caregiver is suited to do dementia care. Patients can react to their loss of memory in very disagreeable and sometimes violent ways. These individuals often panic and begin to feel persecuted or lost. Caregivers that work with dementia patients need to learn deescalating techniques that work rather than hinder. One phenomenal nursing care facility offers kind and dignified dementia nursing care for Palm Coast, FL, inhabitants suffering from memory problems.
Family Caregivers Often Become Too Emotional & Need Support Too
It can be a difficult decision when a family must move their beloved family member suffering from dementia into a safer and secured facility that offers intense memory care. Family caregivers often feel distressed and guilty, and they will need the ongoing support of the staff. This type of family care should be a given in any memory care setting.