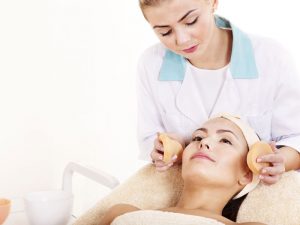 Has someone suggested you try receiving a massage? Have you been dealing with soreness or pains throughout your body? Do your muscles cramp up or become stiff? A massage can help you if you suffer from any of these issues including many more. When a professional gives you a massage, they typically press down onto your skin and manipulate it, along with your muscles, ligaments, and tendons. A massage can have different ranges from lightly pressing to intensely rubbing and kneading into your muscles. There are different types of massages, and you may have a preference between what kinds you would like. You can research the different types to determine which type is right for you and can effectively reduce your pain.
Swedish Massage
A Swedish massage is the most popular and well-known massage. It is very gentle. An individual giving you one of these massages may typically use kneading and long strokes. They may also involve vibration and incorporate deep and slow circular motions.
Deep Tissue Massage
A deeper massage can be much slower but possibly even more relaxing. The technique used for this type of massage allows individuals to move slowly and can penetrate deeper layers such as your tissues and muscles. If you are looking for a Chicago spa that can provide you with these services, you can check online or at your local offices.
Sports Massage
A sports massage can be considered similar to the Swedish massage. Both are gentle and can penetrate into your muscles. Although the sports massage has appealing features, it is intended for athletes.
Trigger Point Massage
The Trigger Point massage places a lot of focus on tight muscles so that they do not continue to form inside your muscles.  Many tight muscles can form following an injury or by overusing your muscles.
If you are searching for the right Chicago spa for you, Lillie Ann's may be the place for you. Visit us for more information.