What is a Certified Biomedical Equipment Technician?
|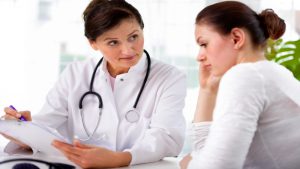 A BMET or Biomedical Equipment Technician is responsible for repairing and maintaining medical equipment. Some equipment includes patient monitors, optometric equipment, x-rays, defibrillators and many more. BMETs will use software, electronic tools and hand tools to repair the medical equipment. Some of the more complex equipment needs to be maintained regularly, this is where certified biomedical equipment technology training is used. Some may specialize in certain fields, while others are trained on a variety of machines.
Usually BMETs will work in private offices, clinics or hospitals. This is not a standard job, often times they will work late hours, especially if there is an emergency. Since some medical facilities are open 24/7, and a BMET may be on call.
Training is necessary, but a certification is not necessarily required. An associate's degree in biomedical engineering or biomedical equipment technology is helpful; of course a bachelor's degree is better. With the constant advances in this industry, continuous training is also a must.
The mean salary, in 2008, for a BMET was $44,030.00 and over ten years this can go up to $65,000.00. This industry will continue to see a lot of growth since the health sector continues to expand at a rapid rate. To meet all the needs of the population that is aging, this growth extends into many different health care jobs.
If you are considering this type of a career, begin with an associate degree. Later on, you can specialize or go on to earn a bachelor's degree. Regardless of what you ultimately decide, getting certified in biomedical equipment technology training will offer a good job, with a nice salary and much potential for growth.
To learn about this field, you will want to explore your schooling options. That is where Dialysis4career.com comes in.
We want to help you get started in the career of your choice. For certified biomedical equipment technology training and much more, visit our website. We offer campus based training and online training. If you are interested in any other medical careers, we can help as well! We teach RNs, LPNs and dialysis training, among others.