Tooth Bridge: Do You Need One?
|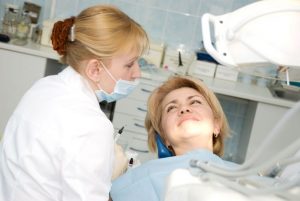 Missing teeth can hurt your confidence and lower your self-esteem. Don't let that happen. If you have this problem, ask a dental care provider in Philadelphia about tooth bridge treatments.
What is a tooth bridge?
Missing teeth create a gap. Dental bridges bridge that gap to make it easier for you to eat and to improve your smile. The false teeth are referred to as pontics and can be made from a number of materials like porcelain, gold, alloys or a combination of these, the WebMD says.
What does it do?
Before you ask your dentist in Philadelphia about tooth bridge, keep in mind what these bridges can do for you. It can restore your smile, for instance. If you have a missing front tooth, then you may be self-conscious about smiling. That's not going to be a problem anymore, not when you've got a bridge in place. Bridges also help maintain the shape of your face and distribute the force of your bite. This lessens the pressure on the rest of your teeth so they won't deteriorate much too soon. A bridge can also stop any of your remaining teeth from drifting out of position which can lead to a host of other alignment problems.
Where do you go?
When you look for a dentist, choose someone with the proper credentials and experience. Check out the services that the dentist offers. Don't forget to consider the location of the dental clinic. Pick one that's near enough to where you live so you can swing by for your appointments without any stress and worries. Be sure to read through online reviews and comments about the clinic and its staff so you know what to expect when you book an appointment. If you aren't comfortable with the staff or doctor, look elsewhere for treatment.