Find Out If You Are a Good Candidate for a Mommy Makeover in Chicago
|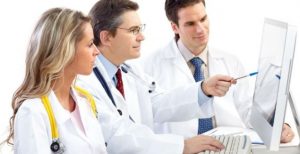 A mommy makeover in Chicago will address a few of the after effects of giving birth. It combines a tummy tuck, a breast lift or augmentation, and liposuction. While it offers amazing benefits to the right candidates, it is not the best option for everyone.
You may be a good candidate for a mommy makeover in Chicago if you have already worked to lose weight. You need to have a healthy body and be near or at a healthy weight. The liposuction that is done during the mommy makeover will only address stubborn pockets of fat that have not budged with your weight loss efforts. You should not expect to lose a significant amount of weight when having a mommy makeover done.
Good candidates for mommy makeovers are women who are at the end of their childbearing days. While you can have children after a mommy makeover, all the benefits of the procedure will be undone if you get pregnant again.
If you underwent a C-section when having a child, it is likely that the scarring that was left behind is part of the reason why you want mommy makeover. The procedure will address that scarring. It is also a good option for women who have suffered a hernia during birth. This is common when women have twins or triplets.
You can talk to the medical professionals at the Liposuction and Cosmetic Surgery Institute about your candidacy for a mommy makeover and find out about the many cosmetic and plastic surgery options they offer by visiting their website today.