A Noninvasive Way to Address Sagging Neck and Facial Skin in California
|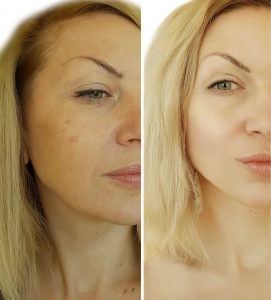 The way the aging process affects your appearance can make you feel unattractive. Thankfully, there are a variety of treatment options that can reduce sagging skin, eliminate wrinkles, and address lost facial volume. One treatment that has proven to be effective when it comes to improving the appearance and texture of the facial and neck skin is a string lift.
With this procedure, absorbable strings are inserted under the facial and neck skin in just the right locations. The immediate results involve giving your skin a firm texture and providing it with a bit of lift. The strings will dissolve about six months after they have been inserted.
Just because the strings dissolve does not mean that the effects of the treatment will no longer be seen. With a string lift, a framework is put in place where collagen will grow. You will see the full benefits of the treatment about six to eight months after the strings have been put in place. The collagen will eventually replace the strings, giving you a natural and youthful appearance.
This string lift can be used on men and women. It is typically used to address the mid-face and neck. It is referred to as a lunchtime treatment because the session is short and does not require you to spend any time recovering. You can go right back to work after the sutures have been put in place.
Learn how MINT PDO Thread has been shown to be safe and effective by visiting their website at https://www.mintpdo.com/