5 Tips to Help You Select a Senior Care Facility
|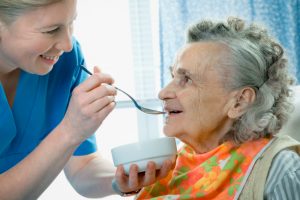 One of the most important decisions that you can make for your loved one is selecting a senior care facility. After all, you want to choose a facility that meets your loved one's needs.
At The Pelican Landing, we have gathered tips to guide you through the selection process. Here are 5 tips you can use to select a senior care facility.
Tip #1: Conduct a visual inspection of the facility.
As you're walking through the senior care Sebastian FL facility, be sure to gauge its cleanliness. Are the windows and baseboards clean? Do you notice any foul odors? Be sure to ask questions about the cleaning schedule. You don't want any surprises when your loved one moves into the facility.
Tip #2: Observe the residents of the facility.
Are they smiling and happy? Do they look as if they are enjoying their stay at the facility? During your visit, talk to a few residents. Speak with the staff and ask plenty of questions.
Tip #3: Pay close attention to the staff members.
Working at a senior care Sebastian FL facility requires patience, care and understanding. Unfortunately, some senior care workers don't possess these traits. Observe how the staff members interact with the residents. Listen to their conversations.
Tip #4: Walk around the facility grounds.
Is the senior care facility located in a safe neighborhood? Are the grounds well-maintained? Take notice of any outdoor activities and recreation areas.
Tip #5: Participate in the dining room experience.
Ask the coordinator to provide you with a copy of the menu for the week. If possible, eat one of the meals with your loved one.
Are you searching for the right senior care facility Sebastian FL? Visit the website to experience all that we have to offer.