Why Foot Surgery Can Be Beneficial
|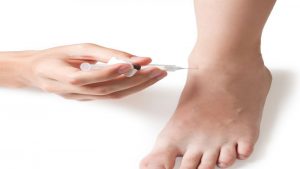 Are you dealing with debilitating foot injuries and need some relief? Each day, Westfield Family Podiatry and Surgery sees a variety of patients dealing with foot and ankle issues. Whether it is a heel spur or ingrown nails, surgery may be needed. Some people hear the word surgery and automatically feel a sense of dread. Our main goal is making sure you are comfortable and prepared before going into the operating room.
Foot Surgery Can Help Alleviate Your Pain
When patients come to us in excruciating pain due to a foot injury, we work hard to diagnose and fix their condition. While no one ever wants to go under the knife, in some cases, it is the only option. Once you have recovered from your foot surgery, you will notice you will experience a sense of relief. When we resolve your foot injury, you can easily go back to your active lifestyle. Instead of living life in debilitating pain, visit our Westfield office today to find out more about the surgeries we can offer.
Improved Mobility
People who have serious foot and ankle problems are often restricted when it comes to the activities in which they can participate. If you are tired of sitting on the sidelines while life passes you by, it may be time to seriously consider foot surgery.
Our team offers consultations to help you determine the best course of action. Do you have questions or concerns about your foot injuries? Give us a call today to schedule an appointment.