What is Radiology Imaging?
|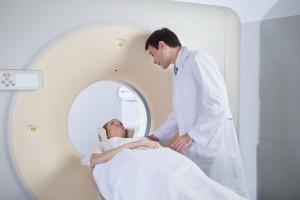 Definition
Radiology is a branch of medicine that relies on imaging technology to diagnose and treat disease. There are two kinds: diagnostic radiology and interventional radiology. Doctors whose specialization lies in radiology are referred to as radiologists.
Types of Radiology
Health care professionals use diagnostic radiology to see inside your body. Radiology images help them find out what's wrong, what's been causing your symptoms, in order to make an accurate diagnosis. It also allows them to monitor how well your body is responding to treatment or not. In addition, diagnostic radiologists use imaging to check for different conditions such as colon cancer, heart disease and breast cancer, just to name a few. In interventional radiology, doctors use imaging such as MRI as a guide to help them carry out medical procedures as part of the treatment for cancers, tumors, back pain, liver problems along with kidney issues, blockages in the arteries or even fibroids in the uterus. These procedures often involve inserting wires, small tools or catheters into the patient's body.
MRI
One of the most common types of diagnostic radiology procedures is the magnetic resonance imaging or MRI. In the exam, the potential energy stored in your body's hydrogen atoms are manipulated by a strong magnetic field and radiofrequency pulses. This leads to the production of energy used by computer programs to create two-dimensional as well as three-dimensional images. It's also safe, since it doesn't require any ionizing radiation.
Imaging Services
If you're looking for Orlando Radiology Imaging services, make sure to find experienced and skilled radiologists to handle the job. Look for board-certified radiologists and those that hold sub-speciality training, says Open MRI of Orlando.
So get an MRI done if you've been experiencing a number of symptoms. The sooner you find out what's wrong, the sooner you can get started on the right treatment.