Ways to Handle the Request of Medical Records for Your Patients
|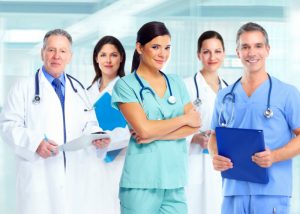 If you work in a medical office or with patients in any setting, then there is a possibility that you might need to provide medical records at some point. These records could be requested by other medical offices, family members, or by the patient. When you're processing a medical chart retrieval request, there are a few tips to keep in mind so that you deliver the information in a timely and professional manner.
Timelines
Most letters that ask for medical charts for patients have a date that you need to send the information back by so that it can be processed as quickly as possible. If your office is busy or you find that you don't have as much time as you need to complete the request, then consider asking for an extension.
Details
Talk to the person making the request for the medical chart retrieval to determine the exact details that are needed and if there is anything that can be left out of the report as this could cut back on the time that it takes to complete the request. Sometimes, the document might only need to include the diagnosis or the prognosis if there is a treatment plan that needs to be put in place by another provider. You also need to find out if there are any ethical standards that would prevent you from sending certain details from the records requested.
Patient Views
Once you receive the request, talk to the patient to find out if the person wants to have the records released. Make notes in the patient's file about the conversation that you have and the approval or denial of sending the records. If you discover that someone else sends the files in the future without the patient's permission, then you can go back to these details as a defense.
Contact GeBBS Healthcare Solutions, Inc for more details about how to handle medical records.