Tips for Finding a Primary Care Doctor in San Diego for Your Baby
|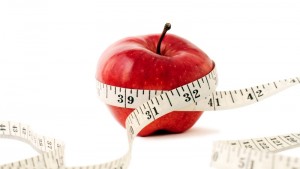 It is important that your baby sees a doctor regularly to make sure that their growth rate is within normal range during their first few months of life. In fact, statistics show that when a baby sees the same doctor throughout their first six months, they are more likely to get the important health tests they need by the time they turn two years old. Here are some tips for finding the best pediatrician for your child.
Start Looking Early
To find the best primary care doctor in San Diego for your child, you need to begin looking before your baby is born. Start the process of finding a doctor when you are between 28 and 34 weeks into your pregnancy. You should know what you want in a doctor by then, and you will have a few weeks to look before your baby arrives.
Gather Referrals
Ask your friends and family that have children about their pediatrician and get at least three recommendations from them. You also need to contact your medical insurance company to find out who is on their provider list so you know that the primary care doctor that you choose is in your insurance network.
Look by Location
Unless you live in a rural area, you should try to find a doctor that is close to your home so you do not have a long drive if you have to make an emergency visit to their office.  Try to locate a pediatrician that is a short commute away, and find a nearby hospital that the doctor is affiliated with and that is within your insurance network in case you do need to take your child to their ER.
Schedule Meetings
After doing research, schedule a meeting with each doctor on your list so you can sit down and ask them some questions. This visit will probably not be covered by insurance, so find out if they have introductory sessions you can attend or if they charge for the first meeting. If they do charge, you will probably have to pay for the appointment out of pocket.
Ask questions that pertain to you, and find out their availability if you do need to contact them for an after-hours emergency. In addition, find out if they are in a group practice to see how likely you are to see him or her when you make an appointment for your baby.
When meeting with the doctors face to face, you will get a sense of how well you would get along with them. If they are willing to let you ask questions and you seem to have a good rapport with one of the doctors, then you should select him or her as your baby's primary care doctor. Get more details.