Three Things to Consider before doing Healthcare Data Migration
|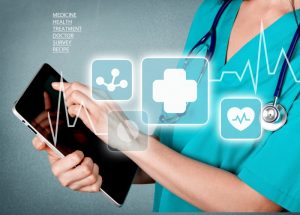 Dealing with hospital data is one of the most complex and time-consuming tasks that hospital staff has to deal with. It can be especially hard if you need to replace data or move hospital data in a short period of time, but don't worry; here are three tips for healthcare data migration that'll make things go by much faster and easier.
Filter Out Information That You Don't Need
Before you go into the migration process, you need to filter out the patient data that you don't need. Patients who are dead or no longer active in your system should be deleted. That way, you decide on removing patients is also crucial to the success of the migration process. Remove patients based on how long its been since they came to this hospital, or if their records indicate that they no longer come to this specific hospital.
Make Sure Everything is Planned Out
How long do you think it will take for all the data to be placed into a new system? The answer to this question will require basic math and some decision making, but it all depends on the size and type of data being pushed. Planning ahead will allow this process to be smoother and reduce the chances of mistakes and delays because people won't be in a hurry to implant it into the system.
Ask For Help or Use Outside Resources If Necessary.
A lot of hospitals and organizations have extremely busy staff that don't have the time or education to implement the data migration process. Data migration requires patient building and matching out the crosswalks, cleaning up the patient database, and data validation within the test environment. If your IT staff doesn't or can't offer these services, make sure to talk to a healthcare data migration vendor that you trust.
Like us on Facebook for more information.