Pregnancy Services to Make It a Great Experience
|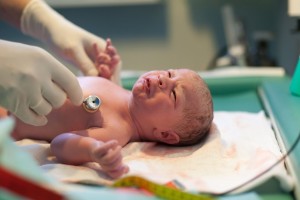 Having a baby is a magical time, and your body is going to be changing due to hormones and the growth of the fetus. However, you have to think about your mental changes too. Keeping yourself calm and relaxed is important. Too much stress can make it hard for you to focus or for you to get enough rest. The stress can take a toll on the unborn baby too.
What to Expect
Many women are worried about the unknown, such as going into labor and what will occur for the duration of their pregnancy. With the right pregnancy services, you will know exactly what to expect each month. You will be able to learn about relaxation techniques to make labor and delivery easier for you to go through. Doula services are also something to think about. As you learn more about them, you can decide if that is the type of childbirth experience you wish to have.
Do you want others to be in the room with you as your baby is born? Making those desires known prior to going into labor is important. It can help everyone involved be ready for the event to the capacity you wish for them to share in it. There are pregnancy services to make it an intimate experience for you and your partner. You can also ask if older siblings can be there.
Finding the right professionals to aid you in setting everything up is important. You need to feel confident you are in good hands through the entire experience. You need to be able to rely on them when it is time for your baby to be born. By outlining all of your wishes for the birthing experience, you have a say about all of it. This makes it a personal experience, and you aren't just another face at the hospital getting ready to have a baby.
Natural Experience
It is a good idea to make the experience of childbirth as calm and natural as possible. Explore opportunities to do so. You may decide you want the experience to be free of medications. Learning techniques to help you through the contractions can make that possible. You may want your child to be born at home rather than in a hospital setting.
The right doula can be a huge part of that success. Make sure you can communicate with her and talk to her during the early home visits about your expectations and your desires. She can assist you with preparing for the birth through classes. Typically, such classes are offered on a monthly basis to help you prepare both mentally and physically for the birth of your child. Such pregnancy services can help you to feel confident and to trust your body to do what it must when it is time for the baby to be born.
You want the birth to be something amazing for you to always remember as the day your child entered this world. Taking care of your body is a given during pregnancy, but also taking care of your mental well-being is important. Don't overlook this aspect of the entire process. It will help you to be happier, to reduce stress, and to feel a strong connection to your child immediately.