How To Find The Best Lasik Doctor
|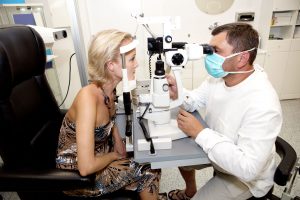 In recent years, one of the most popular and effective eye treatments available is Lasik surgery. This laser eye surgery used to be very expensive and available only to a few people, but today, it has been perfected and is easy for anyone to get, as long as they meet the right requirements. Getting Lasik surgery is a life-changing treatment but it does not have to be stressful or drawn-out. If you have the best Lasik doctor, in fact, undergoing this procedure can be an absolute breeze.
What To Expect From The Best Lasik Doctor
If you are interested in getting Lasik surgery, then you need to make sure you have the right Lasik doctor for you. It is important to do your research beforehand so you know you are making the right decision. Here are some things to look for in the best Lasik doctor:
-Many Years Of Experience – Lasik surgery is a highly advanced procedure, but it still requires a surgeon who has plenty of experience and knows exactly what they are doing. Go to the website of a clinic that offers Lasik surgery and find out what credentials each of the surgeons and nurses on the team have under their belts.
-Free Consultation Available – Are you interested in finding out more information about Lasik surgery but are unsure whether or not it is for you? With the ability to get a free consultation, you can not only get all the answers you ever need about this surgery but you can also meet the Lasik surgeon you would receive the treatment from, as well as finding out if you are a good candidate for the laser eye surgery. This will not take very long and will leave you feeling satisfied as to your final decision, without costing anything!