How to Find a Good Dentist
|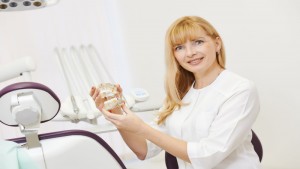 If you have just moved to Chicago and are looking for a new dentist in Lincoln Square or surround areas, it can be a stressful time. Especially in a city like Chicago that is big and filled with doctors and dentists everywhere you look. And to top things off, nobody really likes having to go to the dentist to begin with, which makes it even more stressful. It doesn't have to be! Here are some tips that will help you find a qualified dentist that you can trust.
  *  Ask friends, family, neighbors, and co-workers for recommendations in the area.
*  If you have a family doctor you can ask them for recommendations as well as a local pharmacist.
*  Before you make your move into your new city, ask your current dentist if they have any suggestions.
*  You can also contact your state or local dental society. More information can be found on these societies via the American Dental Association website.
What Should I Look for?
You and your dentist should be on the right track to building a long-term partnership with one another so it is important that you choose someone that you trust and you can see yourself trusting for a very long time. When you are looking for a dentist that fits the needs of you and your family, there are a few questions that you should ask them before making a decision.
  *  What are your current office hours?
  *  How far are you located from my home/office?
  *  Where were the dentists trained and educated?
  *  How do the dentists approach preventative dentistry?
  *  How does the practice handle emergencies?
  *  What types of insurance do they accept?
  *  Are fee and payment plans provided?
  *  Is the office clean and organized?
While those are only a few of the questions you should ask potential dental practices, you will want to come up with a list that is based around what you and your family's current dental needs and what is important to you.
If you or anyone in your family has special needs you will also want to ask the practice is they accept patients with special needs and how they handle these types of situations. Not everyone is equipped give proper care to people with special needs so it is a very important question to ask.
Find a good dentist for you in your family is very important but does not have to be a challenging decision. Take the time to perform the proper research and ask the right questions and you will find a great dentist in no time.
If you are new to the area and are looking for a dentist in Lincoln Square, Polished-a dental studio can help. Visit their website to learn more.