Healthcare Accounts Receivable Management for Maximized Claims Resolution
|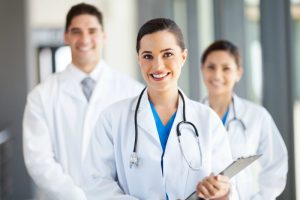 Almost $900 billion in medical billings process through private health insurance each year. This statistic represents a reliable source of revenue for healthcare providers but also challenges in terms of timely payments and accurate processing. A comprehensive RCM, or revenue cycle management, and insurance billing system that expertly cuts through complexity with a sophisticated yet usable approach is critical to financial success in healthcare.
Accounts Receivable (A/R) Management
A/R preparedness is essential in dealing with claim denials due to factors such as ICD-10 and the Affordable Care Act. Accurate and comprehensive resources are necessary for understanding an account's history and appealing denied claims for timely turnarounds and recovery with A/R closeouts.
Management of Denials
Capable RCM for healthcare draws on multiple resources, including technology and expertise in client partnerships and extensions to physician practices and hospitals, and uses skill-based Practice Management System workflows to minimize internal costs, recover the majority of claims and optimize cash flow.
Comprehensive RCM Solutions
End-to-end solutions include payor credentialing and a high level of conversance in billing and collections, including managed care plans, Medicaid and Medicare, government-funding and third-party companies. Additional solutions include:
Medical Coding
EMR, PMS and RCM for healthcare implementation
Claims Submission
Eligibility, scheduling and pre-authorization
Resolution for credit balances
Extended Business Office
The CAQH Index in 2014 indicated that healthcare in the US could potentially save $8 billion each year by moving six frequently-occurring transactions from paper to electronic: verification for eligibility and benefits, claim submission, inquiries on claim status, prior authorization, remittance advice and claim payment.
Contact a Healthcare Solutions Provider
With rising patient volumes, lack of processing resources amounts to data entry errors, backlogs and more days in A/R. A comprehensive healthcare solutions provider with connections to top practice management systems such as NextGen, Cerner and MEDITECH GE/IDX and resources such as data capture from paper can optimize critical operations for timely payments and bank-to-book reconciliation. Call GeBBS Healthcare Solutions at (888) 539-4282 or visit the website for RCM solutions.